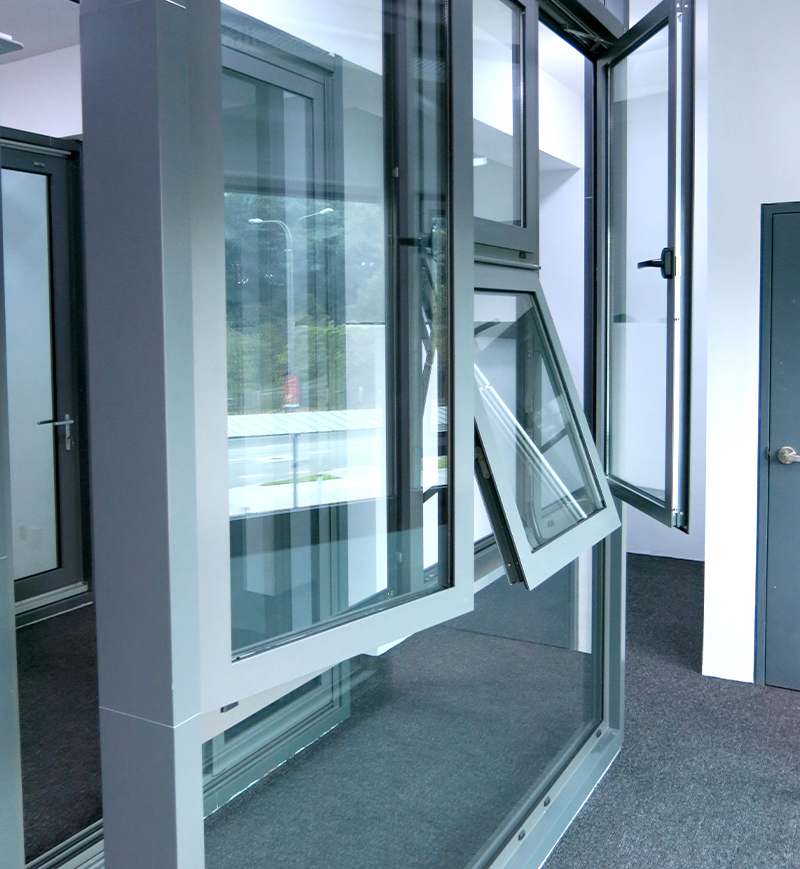 Product & Services
1.0, Window and Door Systems
2.0, Curtain Walling Systems
3.0, Composite Panel/ Aluminium Claddings
4.0, Suspended Frameless Glass and Spider Systems Glazing
5.0, Skylight Glazing
About Us
Since Year 1999, Yakin Jaya Aluminium & Glass Sdn. Bhd. has been the leading solution provider and contractor for aluminium and glazing works in Malaysia. Over the years, we have built up an impressive track record in high-rise and big scale projects for innovation, quality and service excellent with our team members.
In Year 2002, YJ Aluminium Design Sdn. Bhd. was incorporated to look after niche market requirement for landed projects. With our high design standard and top-quality workmanship, we continue to strive and fulfil customers' needs.
Our mission "provide beautiful and quality windows to customers", YJ Aluminium has been appointed by ROTO FRANK ASIA-PACIFIC PTE. LTD., Singapore in Year 2018 to be ROTOi system fabricator in Malaysia.
With strong support from principal, now we have a nice and cozy showroom in Bukit Jalil, which welcome all Architect, Developer, Interior Designer, Builders and House Owner.
Roto Frank
Since 1935, the name Roto represents innovation and technological progress in system components for the construction industry.
Where The Future Started
Today, Roto Frank AG is fully owned by the family of the company's founder, Wilhelm Frank, and acts as a holding for all of the companies in the Roto Group.
System Training Center
To provide customers with the best possible service and to extend in-depth technical training in a fabrication environment, Roto has established training centers in Shanghai & Singapore.
Aluminium Window & Doors
Production process such as: profile cutting, end - milling, crimping, punching, gluing and the installation of hardware accessory, in order to build a standard platform for high quality German window & door systems.
CN52 Outward Opening Window System
Outward opening windows are one of the most popular opening types in Asia. The sash doesn't protrude into the living area, and leaves space for curtains and furnishing. Increased permeability during strong wind loading when the sash is pressed up against the frame and compresses the gasket makes this a very popular solution for coastal areas.
The Rotoi CN52 Advantages:
- Roto multi-point locking system as standard hardware to enhance security and tightness
- Heavy duty stainless steel friction hinges to prevent corrosion
- Excellent noise insulation with frame thickness of 52mm
FN52W Inward Opening Window
Tilt & Turn windows are a German-style inward opening window system that meets the industry's highest performance standards and maintains a healthy environment. It combines long-lasting beauty and easy dependable operation. The tilt position provides draft-free ventilation and worry-free rain protection. In the turn position, Tilt & Turn windows act like casement windows, swinging their full glass area open.
The Rotoi FN52W Advantages:
- Roto hinges hold window and doors up to 300kg
- Multi-point locking system as standard hardware, to enhance security and tightness
- Tilt inward position enhances safety when cleaning window panes
FN52D Door System
Combining traditional and classic style with practical and functional design, inward & outward opening doors are the ideal patio doors. They can effectively and attractively separate two adjacent spaces.
The Rotoi FN52D Advantages:
- Roto multi-point locking system enhances security
- Wall profile thickness of 2mm could realize various segmentations of inward & outward opening door locking system as standard hardware to enhance security and tightness
- Door hinges hold up to 160kg per panel
- Multi-chamber design improves strength and insulation
PN100 Inline Sliding Window and Door System
Sliding doors are efficient, space saving and minimalist. They allow a lot of natural light, as well as a lot of fresh air. They also optimum room usage and impresses with its comfortable and practical operation. Rotoi In-line Sliding system offers an outstanding solution for many different safety, comfort and design needs.
The Rotoi PN100 Advantagess:
- Roto multi-point locking system as standard hardware to enhance security and tightness
- Heavy duty rollers hold door panels of up to 200kg
- Easy operation with D-handle
- Sloped frame structure and clip on outer track drain out water easily
- Replaceable PA track enables a smooth movement of the sash
PN145 Inowa
Roto Patio Inowa, the user-friendly tightly sealed sliding system, now ensures a high degree of comfort. No other patio windows or doors provide a better seal!
Rotoi PN145 Inowa Advantages:
- System remains tightly sealed in stormy weather
- 4 sides seal and locking mechanism around the sash ensures excellent tightness and security
- Noise reduction with technical innovations that effectively eliminate outside noise
WW150 Window Wall
Window wall and curtain wall deliver similar looks, which integrating glass into exterior walls. Rotoi Thermal break Window wall system, an innovative, high-quality architectural systems that add to the strength, energy efficiency and longevity of the building envelope.
Roto WW150 Window Wall Advantages:
- Significantly cost reduction compare to curtain wall
- Safer way of installation Customizable section
- Customizable section